New range of Lenze motor mounted inverters offers the simplicity of a standalone motor/drive with massive potential energy savings

The Lenze International team are set to launch a brand new version of Lenze's newest motor mounted drive, the Motec 8400, one which will appeal hugely to international sales offices and official Lenze distributors worldwide.

Designed specifically to mount directly onto a Lenze motor, or combined motor/gearbox unit, the basic Motec 8400 offers all the usual Lenze quality, connectivity and advanced performance features. The standard unit offers both speed control and torque control, it employs plug-in communication modules allowing it to be connected to various common bus systems.

Ideal for driving conveyors, fans, pumps and mixers, this innovative new inverter design can be applied extremely cost effectively, not requiring a cabinet or additional wiring for the drive and control gear. They are also very easy to connect in series, making them ideal for moveable items of machinery such as conveyors.

The modular design of the Motec means the unit comprises of three main sections; the power electronics and heat sink on-top, a control module in the centre and a wiring and mounting section acting as the base. An adapter plate is also available to fit the Motec to motors from other major manufacturers.

This three part design has allowed the Lenze International team in Shrewsbury to help develop an exclusive 'no-bus' option which adds a rugged external speed control potentiometer, a start / stop button and a forward / reverse switch to the control module. Combined with a set of basic operating parameters already pre-loaded, the new simplified units will be ready-to-run from the box with minimal set-up time, making them extremely easy to install and perfectly able to operate without any other control or automation present.

The 'no-bus' option along with the standard Motec 8400 models are available in power ratings from 0.75kW through to 3kW and can be specified with any of the hundreds of variations of gearboxes, built on-demand by the Lenze Ruitz manufacturing plant.

The Motec 8400 range is also compatible with Lenze's innovative new MF range of super-efficient motors; the combination of a Motec drive and an MF motor can reduce energy consumption by an amazing 30% when compared to a conventional DOL motor and 15-20% over an existing motor / drive arrangement.

The large energy savings are made possible thanks to the advanced VFCeco mode which intelligently adjusts the magnetising current in the motor to the actual load requirements. This is particularly effective in partial load operation where three-phase AC motors have tended to be supplied with a constant magnetising current greatly above what is actually required.

The result is that the VFCeco software built info the 8400 Motec can yield savings of up to 30% in energy consumption – far more than is gained by changing to IE3 premium efficiency motors alone. It will also control a DC brake directly from the terminal without the requirement for an additional power switching relay, a very useful option for conveyor applications.

The new 8400 Motec is designed to be extremely cost effective and can be mounted to electric motors from other manufacturers using an adapter plate and can also be mounted directly to a flat vertical surface if packaging requirements demand it. It is available in IP55 and IP65 ingress protected versions, ideal for mounting externally without a control cabinet.

Mounting directly on the motor also yields cost advantages from elimination of shielded motor cable, smaller panel sizes and time gained during installation and commissioning. As part of the Lenze 8400 inverter drives platform, Motec benefits from handling and diagnostics that are established, easy and uniform. Keypads, communications (CAN open, PROFIBUS, ASi) and pluggable memory modules are the same. For use in large plants and overhead applications the 8400 Motec has an extra-large and bright green / red status LED on the top surface that gives a status indication visible at a large distance.

Every Motec drive also uses Lenze's now famous EPM chip, a ruggedized memory chip that carries the drive's operating parameters and can be replaced in seconds. It can also be duplicated in seconds using the handheld Lenze EPM programmer module in order to fit multiple drives on a production-line basis, negating the need for individual drive commissioning. EPM chips are also invaluable from a service and support point of view as it is extremely easy to reprogram a chip and send it to a customer site in order to update or restore programming on any given machine.

The full Motec 8400 range, including the no-bus option will be available during 2011 from Lenze with full international sales and technical support documentation.

About Lenze - AC Tech International
Lenze - AC Tech is part of the Lenze Group providing Sales and Technical support for the smd / smv AC Inverter Drive products, and PositionServo drive and motor products - to Lenze offices and distributors around the world outside of the Americas and Germany.
Dystrybutor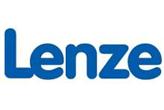 Kategorie produktu
Inne produkty tej firmy